Streaming Media Houston
Web Video Production from Web Specialists, Inc.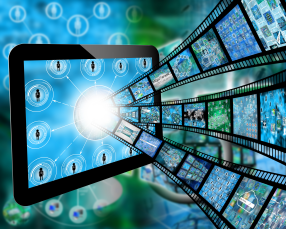 Web Specialists, Inc. has extensive experience in providing streaming media services in Houston, been doing it since 1998, and is a leading web video production company in Houston. Web Specialists, Inc.'s streaming media services will give your business a very powerful way to deliver your message to potential customers on the Internet through web video. Adding an audio and video presentation is a great way to differentiate your web site from your competitors. Our streaming media solutions in Houston will enable your business to provide web video broadcasted from your web site in the most popular formats, and we even have a custom player that will work with all device types. We can encode existing media into streaming format, or produce new media for distribution across the Internet. Web Specialist, Inc. is willing to take on any project, large or small, and our prices are extremely reasonable for streaming media and video production.
Video Production Services
Web Specialists, Inc. offers a full spectrum of web video production services, and can help your company to develop a professional video that will be amazing. Our experienced team in Houston can assist your business from the start to finish product, providing creative advice throughout the entire process. We can help with the production and filming of a new video, or provide our video production services for editing an existing video. Web Specialists, Inc. does all of the work locally from its Houston office, and have extensive experience in video production, video editing and streaming media. We provide video production work for different media, and can produce your video for Internet, TV, Advertising or just about any other purpose.
Website Video Marketing
If you are looking to produce a video for the Internet, Web Specialists, Inc. can help with its Internet Marketing services to get your video coming up in search results in order to get a lot more exposure. Our Houston team can highly optimize your YouTube Channel and individual videos, so that your video will not only come up in search results on YouTube, but also in the Google search results as well. Ever since Google bought YouTube, highly optimized videos on YouTube tend to do well in the Google search results. Web Specialists, Inc. can also help to get your video more exposure through social media marketing, opening up a whole new market to your business. Many of our clients in Houston have been using our streaming media and video production for years, and Web Specialists, Inc. would love the chance to speak with you regarding your project, so give us a call and see how we can help you.