About - Web Specialists, Inc. Houston
Web Specialists, Inc. in Houston TX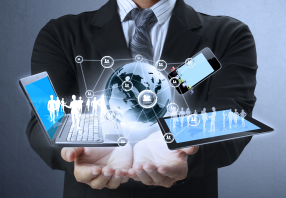 Web Specialists, Inc. is a Houston based Web Design Company that was founded in 1998 with private funding provided directly from the founders. By not borrowing start-up money as most of our competitors have done, it has allowed Web Specialists, Inc. to remain debt free and profitable during its entire existence. Today in its 19th year in business, Web Specialists, Inc. is still run by the original founders, and is the leader in Houston, Texas for web design, Internet Marketing, Graphic Design, E-commerce, Database Development, Custom Programming, Web Hosting and Network Services.
Web Specialists, Inc. in Houston was founded with a mission of helping businesses of all sizes to use the Internet to help their business. With an average tech-industry experience level of 15 years per employee at Web Specialists, Inc. in Houston, there is no other company more qualified to help your business get the most benefit from the Internet.
We provide all of our services from our office in Houston, and do not outsource, thus giving Web Specialists, Inc. direct control over the projects we work on, and also giving us direct oversight of the team members doing the work. This is a huge advantage over our competitors in Houston, many of them outsource work overseas, and then just pray for the unlikely positive outcome.
At Web Specialists, Inc. we see the big picture to success with websites and applications, as not only can we provide visually amazing design work, but we also directly provide all of the other services that are necessary for your success. Web Specialists, Inc. in Houston offers Database Development and Custom Programming to provide features, functionality and customization to your website or application. Then our most valuable service we offer is Internet Marketing, as without it people would not be able to find you on the Internet. We can help with all areas of Internet Marketing which includes search engine optimization, paid advertising, local listings, review web site, citation building, link building, social media and reputation management.
Web Specialists, Inc. is well versed in all of the current design and development languages and techniques, and can build your company a website or application that will be current for the longest possible time frame. Today Web Specialists, Inc. in Houston is exclusively building Responsive Web Sites, websites that are designed to scale to fit different device types and screen sizes, which is extremely important today because visitors to your website or application will be using a wide variety of devices.
Web Specialists, Inc. builds long term relationships with its clients, many of which have been with us for 15 years or longer, and will be here for you today, tomorrow and in the future. Our team in Houston will work with you on any size project, large or small, so contact us to find our more on how we can help your business to leverage the Internet for maximum benefit.