Houston Graphic Design
Graphic Design from Web Specialists, Inc.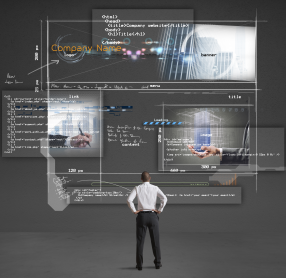 If you are looking for professional Houston Graphic Design Company, Web Specialists, Inc. is the clear choice in Houston, and has been around since 1998. We are a leading graphic design company in Houston, and our graphic design firm provides a full range of graphic design services for both web and print, everything from custom web graphics to custom designed logos and brochures to corporate branding and identity packages for your business. We can also integrate existing company logos or artwork into a new custom designed web site or print materials. All of our graphic design work is custom and done right here in Houston, so everything is unique and original.
Graphic Design for Websites
Web Specialists, Inc. is exceptionally qualified in custom graphic for website design, with all of our work provided in-house by our team in Houston, and we can create a professional website for your business. Our group in Houston can create custom original graphics for a website that will give you a professional look that is unique to your company. We design website graphics that look amazing, but while at the same time are very business-like, so that the online image for your company looks great. One big difference between Web Specialists, Inc. and our competitors is that we are have a team of graphic designers, all with different ideas and visions, and because of that we are able to come up with many unique different designs. Unlike many of our competitors that have one person doing all of the graphic design work, and all of their artwork looks the same.
Graphic Design for Print / Media
Web Specialists, Inc. in Houston can help your business by creating beautiful artwork for print and media, including brochures, flyers, advertisements and any other print artwork materials you require. Web Specialists, Inc. also provides custom graphic design services for media purposes, and we can design custom original graphics for TV, Outdoor Advertising, Magazines or any other media artwork needs for your business.
Branding
When having custom graphic design work done it is of the utmost importance that the images and color schemes match that of your brand, and Web Specialists, Inc. in Houston can make sure that happens. We work with companies to ensure that any new graphic design services are provided with your branding in mind, and that all images and colors match that of your brand, as consistency of your brand across all areas is extremely important.
Corporate Identity
Web Specialists, Inc. helps its business clients to create a corporate identity they can be proud of, whether you are a new business, or simply looking to improve on the current branding of your existing company. Our team in Houston can create a complete corporate identity for your business, from custom designing your logo, website and other artwork, to creating advertising campaigns and slogans.