E-commerce Development Houston
E-commerce Solutions from Web Specialists, Inc.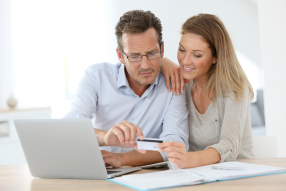 If you are looking to sell your products or services online via the Internet, then you have come to the right place, because Web Specialists, Inc. has been providing affordable custom E-commerce Development Houston since 1998. We build custom E-commerce solutions that are tailored to meet the needs of each individual client, in order to make sure that all of the client's requirements are met, unlike box products that usually do not do everything that the client needs or wants. Web Specialists, Inc. can help your business with the entire E-commerce project from design, development, and deployment to maintenance and support after the website is up and running.
We can do everything, from building the E-commerce solution, to developing the web site that will give your business a professional presence online. We work with each client on the look and feel of the web site and E-commerce development to make sure it fits with the branding of your company, and also that it is extremely easy to use, as ease of use is one of the main factors in the success of an E-commerce solution.
Because we provide Database Development and Custom Programming in-house, we are able to customize the E-commerce application to deliver the exact requirements of each client. In addition we even do data entry, so that we can setup the products or services in the database, or if the client wants they can save some money and do the data entry themselves.
E-commerce Pitfalls
Web Specialists, Inc. can help your business to avoid many of the pitfalls associated with developing an E-commerce solution. The number one pitfall that many businesses run in to when developing an E-commerce solution is security, for example many E-commerce applications store credit card information on the client's server, which puts the client at great risk if the sensitive information was compromised. At Web Specialists, Inc. in Houston we do development where the credit card information is stored with your financial institution, that way your business is not liable if something were to happen to the sensitive information.
The area were the E-commerce solutions from Web Specialists, Inc. really outpace the competition is with logistics, which is another pitfall for many, but with our solutions clients have more flexibility, options and less headaches. For instance, our E-commerce solutions know the size of a box, and which products and quantities can fit in them. We work with FedEx, UPS and the US Postal Service so that our E-commerce solution can pull real-time rates, and our solution is able to provide accurate shipping costs instantly to customers that are shopping. We work with most payment companies including Authorize.net and PayPal, and help you not only with the payment integration for your E-commerce application, but also can assist you in setting up financial accounts and getting the best rates.
E-commerce Design
Web Specialists, Inc. in Houston not only can build a fully functional E-commerce application, but with our Web Design services, we can make your online store look awesome. If you are serious about selling your products or services online, give us a call today, and you will be glad you did.