Houston Web Hosting
Website Hosting From Web Specialists, Inc.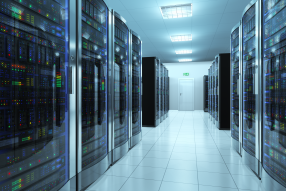 Web Specialists, Inc. a Houston Web Hosting company provides a unique Business Class Web Hosting service to its customers, which features unmatched availability and performance. We host web sites and domains for clients of all sizes, and those clients choose Web Specialists, Inc. in Houston because they expect maximum up-time and performance. Our web site hosting service provides a true business class service, offering benefits and features that are critical to your business. Even though Web Specialists, Inc. in Houston offers a superior web site hosting service compared to our competitors, our prices are very affordable for companies of all sizes to host their web site.
Web Site Hosting Unique Features & Benefits
99.999% Up-Time Guarantee On Web Hosting, Email and FTP Services
Dual Load Balanced Redundant Web Site Hosting Servers
Dual Redundant Email Servers
Managed Firewall Service For Your Web Hosting Account
Daily Backup Of Your Web Site Hosting Account
Dedicated IP Address for Your Web Site Hosting Account
Virus Scanning of Email
SPAM Filtering of Email
Web Hosting Data Center
Our Data Center Offers The Following:
Redundant Internet Connectivity to 3 different Tier 1 Providers
Controlled Environment (Temperature, Humidity, Static and Airborne Particles).
Advanced Fire Suppression System
Surge Suppression and UPS Systems for Minor Power Problems and Outages.
Natural Gas Generators with a reservoir capable of delivering power for More Than a Month in the event of a major power outage.
Standard Features For All Website Hosting Accounts
99.999% Up-Time Guarantee
Dual Load Balanced Web Servers
Redundant Email Servers
Managed Firewall Service
Automated Backup System
Dedicated IP Address
Virus Scanning Of Email
SPAM Filtering Of Email
Unlimited FTP Access
Unlimited Sub Domains
Unlimited Domain Pointers

Webmail Email
Incoming & Outgoing Email Servers
Unlimited Email Aliases
Unlimited Email Auto Responders
Unlimited Email Forwarding
SMTP Authorization - Outgoing email
Private CGI Directory
Perl, PHP, SSI Support
MySQL Database Support
SSL Secure Server
Webalizer Web Site Statistics
MS SQL Server Hosting
We also offer shared MS SQL Server Hosting with no database size limitations.