Remote Backup Houston
Remote Data Backup Service from Web Specialists, Inc.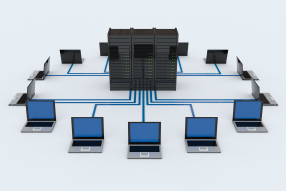 Have you ever wondered how safe is your companies' irreplaceable data is? What would it cost your business in Houston if your data was lost, stolen or erased? Loss of data due to hard drive crashes, corrupt files, over writes, and theft are pretty common. While not as common but still a real threat, natural disasters such as storms and fire can also lead to loss of data. Web Specialists, Inc. in Houston can keep your data safe with its Remote Backup service which is a turnkey offering. This service will protect your company from a catastrophic loss in the event that your data is lost, stolen or corrupted, and is must have service to ensure the financial wellbeing of your business. The remote backup service from Web Specialists, Inc. will provide complete protection against data loss from hurricanes and tropical storms, as the service will be unaffected by tropical weather, due to the data center being located in Lexington far away from tropical threats.
Remote Backup Solution
Web Specialists, Inc. in Houston offers a remote backup solution that will safely store your data on our servers every day, so that you will always have a complete backup copy of all your irreplaceable electronic files available in case of an emergency. This service is not vulnerable to hurricanes or tropical weather, as all data is stored on servers in our data center is in Lexington, so you can remain worry free during tropical weather threats to the Houston area. Our Remote Backup software is installed on either a server or workstation, is easy to use, and is very customizable with a large number of options. With the basic setup you select the files and directories you need to backup, select the time schedule for the backup to occur each day, and then your data gets automatically encrypted and uploaded to our backup server and stored to disk every day. Once your data is stored to disk on the Web Specialists, Inc. server, the data is then saved to a tape drive autoloader system, with a different tape for each day of the week. So Web Specialists, Inc. will have today's data backup on disk, and the last 7 days data backup on tape. Our remote backup software provides our clients the ability to retrieve and restore files as needed. So if you want to make sure your data is safe, and that your company will not suffer in an emergency situation, contact Web Specialists, Inc. in Houston to find out how easy it is to get started with our remote backup solution.