Web Site Monitoring
Web Site Monitoring Service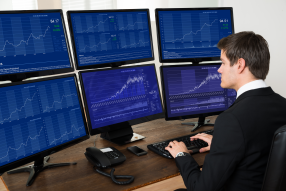 Once your web site is on the Internet, how do you know that it is up and running at all times? Web Specialists, Inc. uses custom web site monitoring software to check the actual content (software) of your web site for availability and load time. A web hosting account will only monitor the server hardware, not the content of your Web site. Our web site monitoring software checks your Web site content every thirty minutes (24 hours a day) for availability and load time, and if the web site is non-responsive or slow loading it sends an email to alert our network operations center.
Web Site Monitoring Solution
Once our network operations center in Houston receives a problem email from the web site monitoring software we can respond to the problem. The question to ask yourself is, how much will it cost my business per hour of downtime? If you want maximum availability for your Web site, contact Web Specialists, Inc. in Houston to see how our web site monitoring service can benefit your business.