Web SpecialistsTM, Inc. was founded in 1998 with private funding provided directly from the founders. By not borrowing start-up money as most of our competitors did, we have allowed the company to remain debt free and profitable during its entire existence. Today in its 13th year in business, Web SpecialistsTM, Inc. is still run by the original founders and is a leading Internet Solutions Company in Houston, Texas.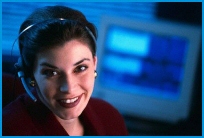 Web SpecialistsTM, Inc. was founded with a mission of helping businesses of all sizes to use the Internet to help their business affordably. With an average tech-industry experience level of 15 years per employee, there is no other company more qualified to help your business get more from the Internet.

If you would like to find out how Web SpecialistsTM, Inc. can help your business, contact us.