Social Media Marketing Houston
Social Media Marketing from Web Specialists, Inc.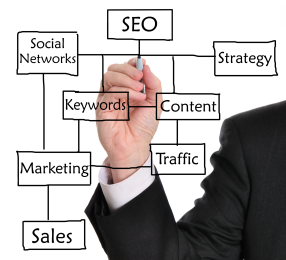 In today's world having a Social Media presence is a requirement for your business, and has also become an important part of Internet Marketing. Web Specialists, Inc. has helped a large number of Houston companies to implement a successful social media campaign. Web Specialists, Inc. in Houston can help your company to setup social media accounts, customize and optimize the accounts, manage accounts, integrate your web site with social media, and to utilize social media accounts for off-page search engine optimization. In addition the team at Web Specialists, Inc. can provide posting services, in order to keep your social media accounts active and relevant. Web Specialists, Inc. also provides services to manage advertisement campaigns on social media, which will ensure that your ads on social media get as much targeted exposure as possible.
Social Media and SEO
Social media does have a direct effect on Local SEO or Search Engine Optimization through Social Signals, as Social Signals are sets of information that search engines like Google pickup from social media accounts, how many likes, followers, shares, mentions, etc. that your brand has, and they have a direct impact on the search engine rankings of your website. This is a very important part of Internet Marketing, and one of the main reasons that your business needs to have a strong social media campaign. Web Specialists, Inc. can help your business to get your brand going, acquire real followers, and develop a successful social media campaign for your company. Web Specialists, Inc. does not create, solicit or recommend fake or artificially created social media accounts for use in artificially creating followers. Doing so is pointless, and will only harm your social signal scores, as fake accounts will not interact with your social media accounts.
Social media also affects the off-page SEO or Search Engine Optimization of your website by providing several links from high authority domains such as Facebook, Twitter, LinkedIn, Instagram and Youtube, thus helping to raise the authority and trust of your website in the eyes of search engines. Websites with higher authority and trust rank higher in search engines, as those have become a major part of the scoring system at search engines.
Social Media and Internet Marketing
The majority of people use social media on a daily basis, getting a lot of their information from services such as Facebook and Instagram, and because of that it is extremely important that your business be active in social media. While SEO and search engines are still at the top of the list for Internet Marketing, social media has become a required part of any successful Internet Marketing campaign. Having a social media presence will help your business to reach a large audience that you would not otherwise reach without it, and Web Specialists, Inc. can help you to build a social media campaign that will result in reaching more people than you can imagine. Don't get left behind, let Web Specialists, Inc. help your company to improve its Internet Marketing strategy to include social media marketing, which will greatly improve the reach of your Internet Marketing efforts.