Local SEO Houston
Local SEO from Web Specialists, Inc.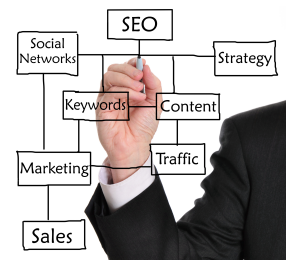 Local SEO or search engine optimization is for optimizing a website for search results on a local basis, so that when someone that is geographically close to you does a search, your website comes up in the results. Search engines have been moving towards providing more localized search results, and use Geo IP Location services to determine the location of the person initiating a search, in order to deliver search results that are local to that person. Web Specialists, Inc. dominates the Houston Local SEO market, has extensive experience with Local search engine optimization or SEO, and can help your business to develop and implement a successful campaign. Local SEO is not a completely separate service from search engine optimization itself, as you will still optimize your website, but would also add some additional optimization for the local element. In addition with Local SEO there are other areas of high importance, local listings, citation building and review web sites which all tie in with Local search engine optimization. Web Specialists, Inc. can offer a turnkey solution for Local SEO, which will result in your website having a very high level of exposure in local search results.
Citation Building / Local Listings
Web Specialists, Inc. has extensive experience in building citations, and we work with 100 different Business Directories, with typical results of getting our clients around 70 to 80 relevant citations in business directories. Our results are far superior to our competitors, as they only deliver 30 to 50 citations. Citations are listing in Business Directories that list a NAP (Name, Address and Phone) for a business, and in many cases also contain a description and a link to your website. Theses listings offer multiple benefits, most importantly major search engines like Google use these listings to validate company information to build trust. In addition the links from the citations to your website build authority for your website, and the links to other citations, review websites, and social media marketing build authority for those properties. Web Specialists, Inc. exclusively builds citations by hand manually so that all citations are updated directly and permanently and so that we can create unique original content and optimize each listing.
Do not be fooled by local listing syndication services out there like Yext, as those services just syndicate information, and do not actually update anything. If you use a syndication service and then stop, your listings will revert back to where they were prior to starting, and if the syndication service terminates a partnership with certain business directories, those listing will revert back as well.
Review Websites
In today's world review websites help potential clients to make a decision on contacting a company, and also when listed on a review website with an accurate and optimized listing it helps to validate and build trust from search engines. Web Specialists, Inc. works with all of the top review websites such as Google, Bing, Yelp and many others, to make sure that our clients' businesses are listed, we customize listings for branding, and optimize the listings for SEO purposes. In addition Web Specialists, Inc. works with its clients to develop a plan for getting reviews from existing clients, and implementing the plan to make sure that our clients get the reviews they need.
For a successful Local SEO campaign your business will need a combination of services, and Web Specialists, Inc. can deliver a complete package that will give you the results you are looking for. Web Specialists, Inc. would be happy to discuss our services in detail with you, and we offer you a Free Initial Consultation with no obligation, in order for you to discover how we can help your business to succeed with the Internet Marketing.
To see examples of Local SEO Listings and Review Websites for Web Specialists, Inc. click the link below:
Web Specialists, Inc. Local SEO Listings and Reviews