Search Engine Marketing Houston
Search Engine Marketing from Web Specialists, Inc.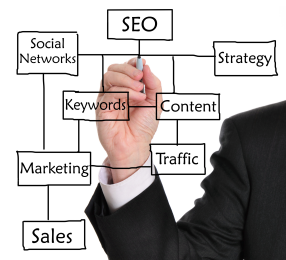 Web Specialists, Inc. has been involved in the Houston Search Engine Marketing sector of Internet Marketing since its inception in February of 1998 with GoTo.com which later became Overture and then Yahoo Search Marketing. SEM or Search Engine Marketing is when you buy advertisements that show up within the search results on search engines like Google, Yahoo and Bing and Social Media Marketing sites like Facebook and Instagram, and these advertisements are billed on Pay Per Click Model, where your business pays each time someone clicks a link in the advertisement to go to your web site. Web Specialists, Inc. has more experience with SEM or Search Engine Marketing than any other company in Houston, as we were the first company in Houston to use the technology, at a time when our competitors scoffed at the idea of paying for search listings. Today we offer clients our vast expertise in Search Engine Marketing that comes from years of experience, and can deliver superior results by managing your search engine marketing campaign.
SEM Management
Web Specialists, Inc. in Houston can help your company to effectively use Search Engine Marketing while avoiding fraudulent clicks. We offer a search engine marketing service where we manage it for you, handling the bids, the listings and everything else. Then we monitor the clicks that your website receives, noting any potential fraudulent clicks, so that we can block future traffic from those poor quality sources. Our experience shows that typically 25% to 33% of clicks are fraud or of poor quality, so by avoiding those poor quality clicks, Web Specialists, Inc. can typically get your business a lot more clicks for the same money as anywhere else. Plus the experience of Web Specialists, Inc. allows us to know what ads work, so that we can provide your company a successful search engine marketing campaign.
Search Engine Marketing Pitfalls
Search Engine Marketing sounds pretty simple right, but that could not be further from the truth, as there are a lot of pitfalls that can end up costing your business a lot of money and can result in zero business gained. The main pitfall is fraudulent clicks, where the person who clicked your link had no interest in your business, and was only interested in you getting charged for the click. Why would they do that you ask, well the obvious answer is that it was a competitor trying to harm you, and that definitely does happen. But the more dangerous answer is that it could be click teams, which are rooms full of people clicking for dollars, generating large numbers of clicks and dollars for fraudulent businesses. To understand this better, let us explain this in more detail. Search engines display ads on partner web sites in addition to their own, and are they are aggressive at signing up almost anyone as a partner. So fraudsters create a meaningless website, become a search engine partner, start displaying ads on their fraudulent website, and then deploy click teams that click ads on their own website for dollars at a 25% commission rate from the search engines.
If your business is interested in getting 25% to 33% more clicks for every dollar spent on search engine marketing and you would like a partner that can ensure your success, contact Web Specialists, Inc. today and find out what you have been missing.