Reputation Management Houston
Reputation Management from Web Specialists, Inc.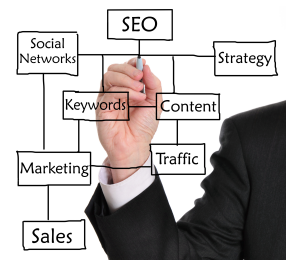 Web Specialists, Inc. is the leading Houston Reputation Management Firm that can help your business to overcome issues regarding negative or defamatory online information. Does your company have negative reviews or information posted out there on the Internet that you wish would just go away? Well unfortunately negative or defamatory information will not go away, unless action is taken, regardless of it is true or not. Web Specialists, Inc. has extensive experience in dealing with negative and defamatory reviews and information, and getting it either removed or suppressed. We have experience working with all of the major review websites directly, and know all of the ins and outs on what it takes to remove defamatory information. When we come across cases where information can't be removed, Web Specialists, Inc. is well versed in the best techniques for suppressing the negative information.
Removal of Defamatory Information
With the reputation management service from Web Specialists we can help your business to overcome negative reviews or information, so that you can stop worrying about if someone sees it. Web Specialists, Inc. accomplishes this in a few different ways, first we mediate between you and the author of the defamatory information in an attempt to convince them to remove it, and we can identify the author if you do not know who it is. Second if the author is not reasonable we will attempt to get the negative or defamatory information removed directly from the website, which can be accomplished a couple of ways, one if the information is not true we contact the website owner directly to demand that the defamatory information be taken down. In the event that the website owner is not cooperative, we will carefully examine each negative piece of information and compare it against the terms of service for the website where it's listed, and if the information violates the terms of service in any way, that typically gives cause to be removed from the website.
Suppression of Negative Information
In the event that it is not possible to remove the negative or defamatory information, the next option is suppression, which is when we create new positive content to outrank the negative information in the search engines. This type of suppression is extremely effective, because once you suppress the negative information back to page 2 or 3 of search results nobody sees it anymore. This is no easy task, and definitely one that you will want experienced professional help with and Web Specialists, Inc. in Houston has extensive experience and expertise in suppression of negative information. Web Specialists, Inc. also works clients to suppress negative reviews directly on the review websites, by helping them to acquire positive reviews from their customers that will show up on top of the results which will push the negative results down.
Contact Web Specialists, Inc.
Web Specialists, Inc. has more experience in repairing online reputations than any other company in Houston, and can help your business to overcome even the worst situations, so contact us today and get started on improving your online reputation.